1. More than 12,000 buyers and visitors to the show
The 31st Hong Kong International Optical Fair, organized by the Hong Kong Trade Development Council and co-organized by the Chinese Optical Manufacturers' Association of Hong Kong (COMAHK), concluded successfully, attracting more than 12,000 buyers and visitors from 92 countries and regions to visit, experience and place orders at the exhibition from 8 to 10 November.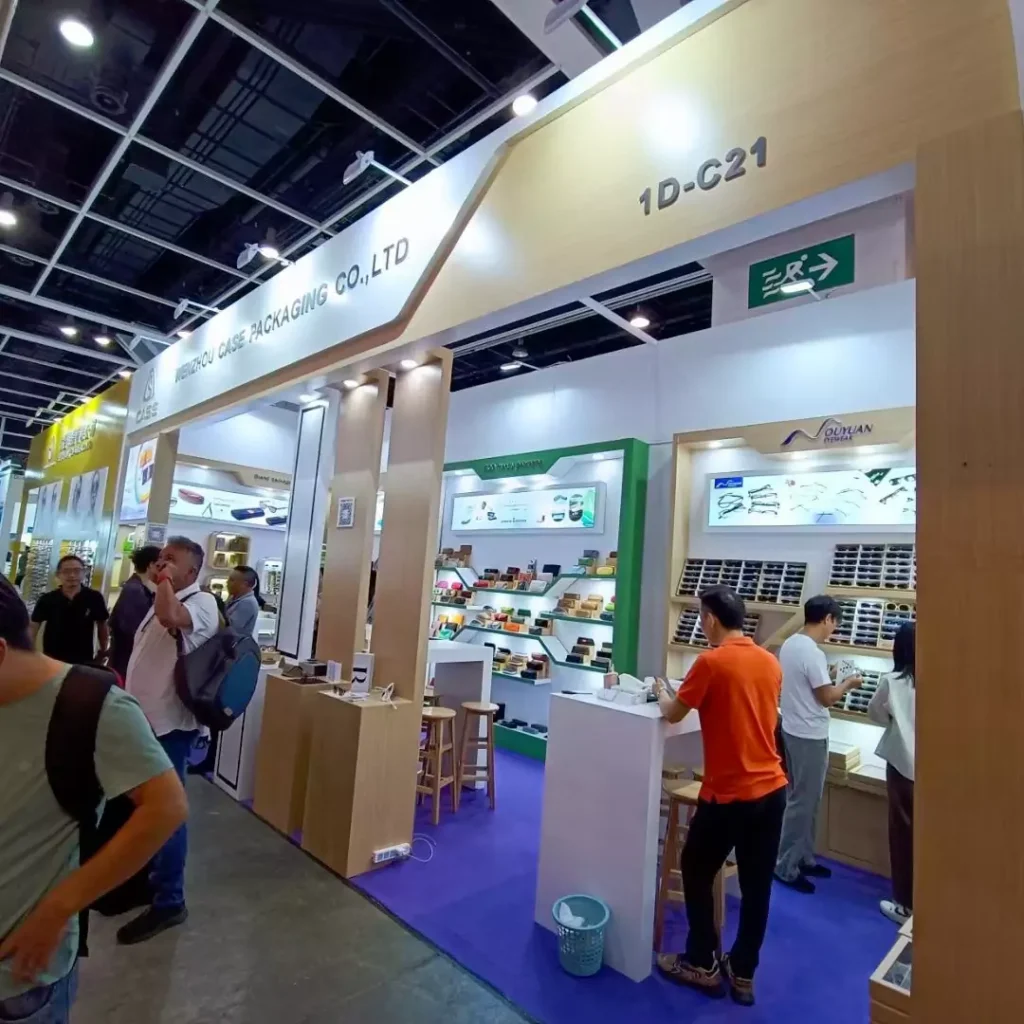 There were 555 optical manufacturers from all over the world at this year's show, with the largest number of exhibitors from Mainland China, followed by exhibitors from Japan, Korea, Taiwan, and Hong Kong.
HKTDC Vice President, Ms. Sophie Cheung, said: This year's Hong Kong International Optical Fair is the first physical optical exhibition after the epidemic. We are very pleased to see the vibrant trading atmosphere in the exhibition venue, and we are also glad to see that a lot of buyers from different countries and regions came to Hong Kong to visit and purchase in person, and the number of buyers from individual markets has recorded an increase, including ASEAN's Indonesia, Malaysia, the Philippines, Singapore, Thailand, Vietnam, as well as Mainland China, Macao, and India, which is a testament to Hong Kong's international status as the capital of the exhibition.
2. Smart and eco-friendly material eyewear is very popular
With the rapid development of technology, smart and scientific research technology has touched every aspect of daily life. Eyewear is an indispensable element of life and leisure fashion, and smart eyewear has been the industry's key concern and development project in recent years. The new Smart Eyewear Zone at this year's Eyewear Expo showcases a variety of innovatively designed eyewear and products. Solos Technology Limited, a Hong Kong eyewear brand specializing in the development of smart eyewear, showcased its AirGo™ 3 smart eyewear, which combines ChatGPT and wearable technology. The General Manager of Solos Technology Limited, Mr. Cheung Wai-kuen, said that he was busy introducing smart eyewear to buyers throughout the three days of the fair and that he had already secured new distributors from Asia and Europe, and also discussed with optical manufacturers from Hong Kong and Mainland China about cooperation matters.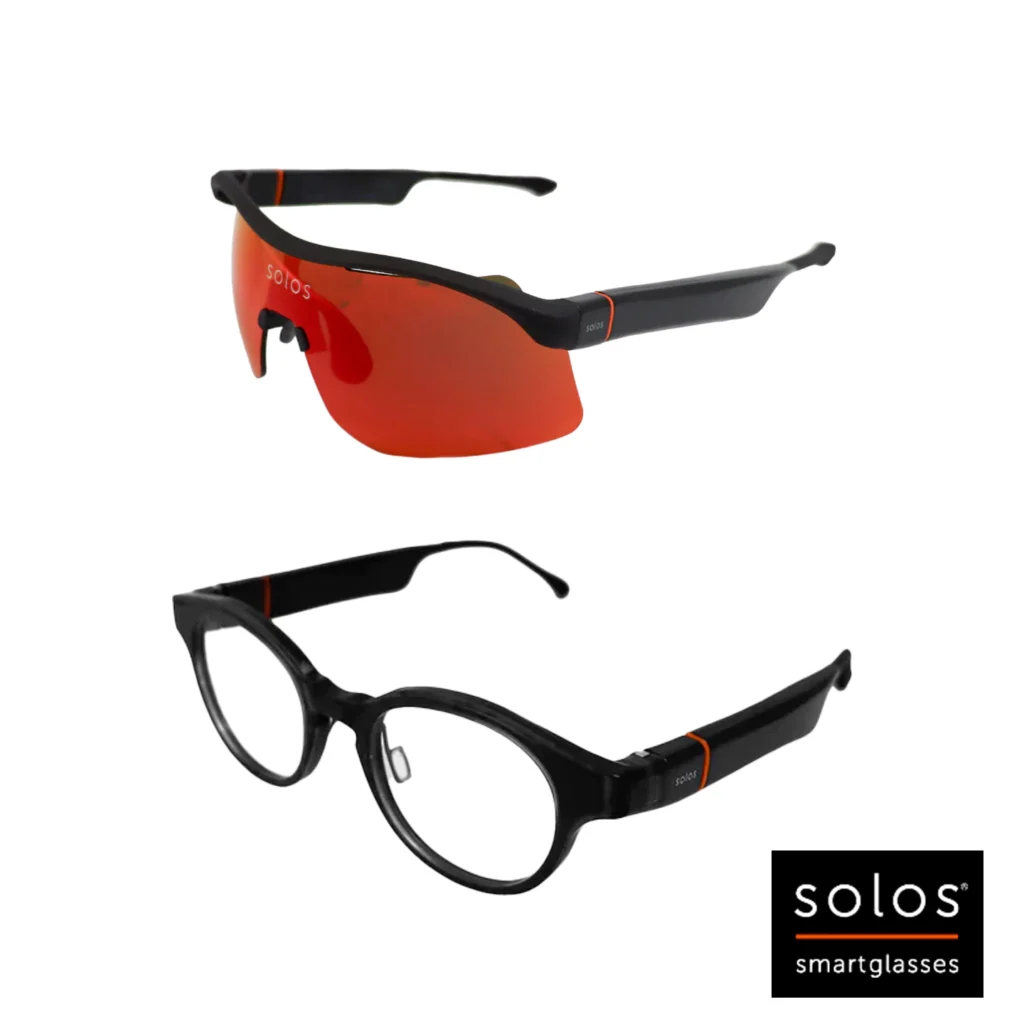 In addition, the adoption of environmentally friendly, sustainable and renewable and biodegradable materials is a common goal of the industry in the long run, and it is also a major trend in the eyewear industry. The first-time exhibitor, Hong Kong exhibitor MING MACHINE INDUSTRIAL LIMITED, is committed to the development of environmentally friendly materials and promoted at the Optical Fair the company's newly-developed BioAcetate S70, a bio-based, biodegradable biomaterial, which is mainly used in environmentally friendly eyewear. We have received inquiries from eyewear manufacturers and brand owners from different regions including Hong Kong, India, Italy, Japan, Mainland China, Thailand and Mauritius, and five to six new buyers will order our BioAcetate S70," said Ms. Ng Yuk Mei, Operations Director of the company.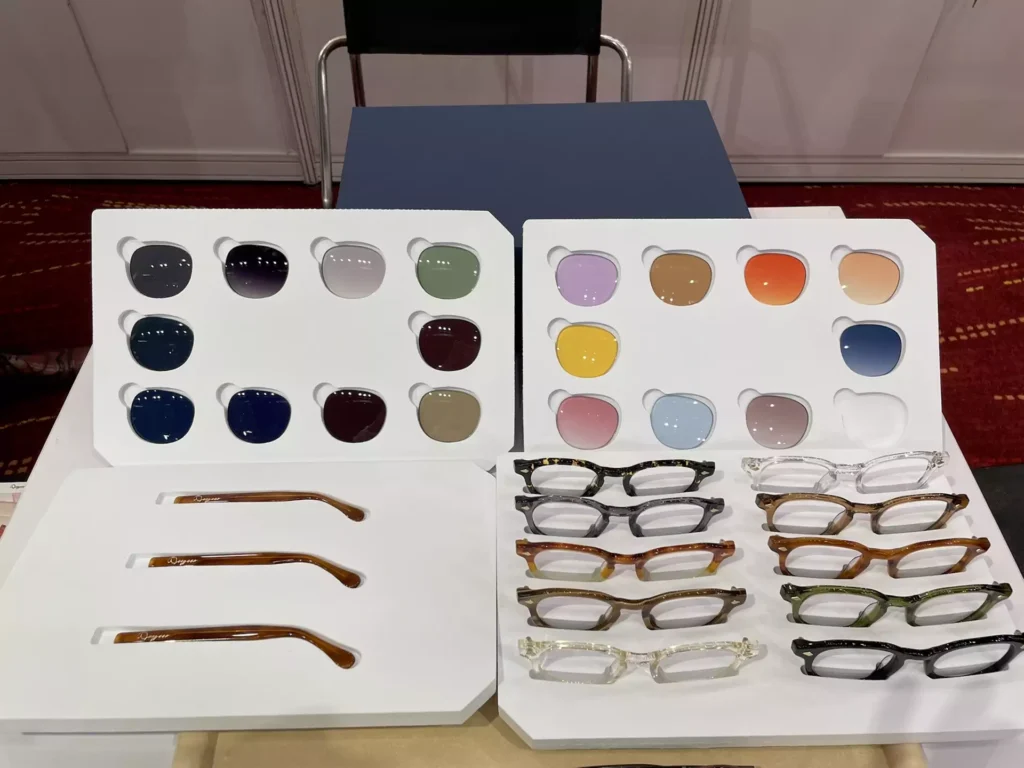 The exhibition also displayed a series of children's eyewear, accessories and optical instruments, etc. There was a lively atmosphere of negotiation on the spot. Vista Import from Brazil came to the exhibition for the seventh year to visit and purchase, and Roberto Basile Neto, the director of the company, said that the company had contacted a number of suppliers in Hong Kong and Mainland China before the trip and planned to purchase 20,000 pairs of sports eyewear, 20,000 pairs of protective sports eyewear for children and 10,000 pairs of children's eyewear from three of the new suppliers respectively.
Van Dut Le, Managing Director of An Khang Phuc Co., Ltd, an eyewear distributor from Vietnam, who also utilized the trade matching service at the event, said, "We successfully contacted suppliers in Hong Kong and Korea and placed orders totaling more than US$130,000 for a rimming machine and 20,000 pairs of contact lenses respectively.